No plastic, no problem! Disney's new promo bags are amazing!
No plastic, no problem! Disney's new promo bags are amazing!
"Paper or plastic?"
This phrase hasn't been uttered in stores in many years, and it seems the new generation of children will never have to hear these two options uttered at check outs ever again. The world has been increasingly interested in going green, and with this renewed interest in saving the planet, the amount of promotional product options begin to flourish as well. Disney Stores are one of the many retailers who seem to be catching wind of this wonderful new world of reusable bags, and the world is loving these new promotional options. As if this didn't seem to take the cake, the big mouse released their new reusable bags on Earth Day. Way to represent a great cause, Mickey! According to Orlando Weekly, all of the North American stores will be getting rid of plastic completely! With this announcement, they have also revealed the 270 acre farm near the Animal Kingdom that will house half a million solar panels. Now, those who love that iconic mouse will have even more wonderful new products to collect.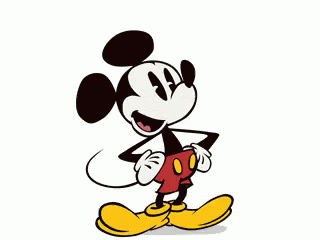 So, what kind of stunning promotional products are we looking forward to from Mickey and his crew? The reusable totes will be $0.99, unless you happened to pop into your local Disney Store on Earth Day (April 22nd). If you recycled five plastic bags, you received a free tote. What a way to spread a message! According to the Walt Disney Store, all reusable totes are made of 80% recycled material. They already have a Brave and Cars tote, which feature everyone's favorite Merida and Lightning McQueen. If a reusable tote isn't your type of promotional product, then how about their "Track My T" program?
Disney not only has decided to rock the reusable tote world, but also has a wonderful program featuring organic cotton T-shirts. These T-shirts have a special code that, when followed, allows them to see the process of how their T-shirt was made. Talk about promotional and family friendly! If you want a quick glimpse of what this program looks like, check out the video below!
Disney has always been a rock star for the promotional world. Leave it to them to continue to keep the magic in their products and keeping all of us inspired!
Written by Shannon Wiedower
Reusable tote pictures from www.waltdisneycompany.com
Store front picture from https://www.pymnts.com/news/retail/2017/disney-store-retail-news/
Mickey Gif from https://tenor.com/search/mickey-mouse-gifs
---
Category:
Tags: promotional items, promotional marketing, marketing, promotional branding, disney store